Before our mid-term evaluation, we left Arenas towards Avila on a Friday, of course with the (early, but only) bus at 7:20. And yes, even for a German this is early!
After two hours of our traditional bus-nap we arrived at our home for the next couple of days, the capital of our province, Avila.



We stayed at Tony's house, who is studying in Avila cooking but originally comes from Arenas and thus is still very active in AJS. He will become a european Volunteer later this year!

After hanging out with friends and more-or-less-active playing basketball we used the opportunity and of course went out for the night with some more people than we can get in our lovely party-metropolis Arenas.
​The next day we went to visit Salamanca with Tony and Noemi, a friend of him, and now of us. We took a look at the throughout very nice "univercity" and in the end went out for some drinks as well, of course after finding an astronaut in the engravements of the cathedral and endless searching for a frog in there... If anybody finds it please inform us! Send a Text Message, saying "Cuidado con la Rana!" to +34 643 696969 and you'll be able to win a real frog!


On our way back to Avila a friend informed us that it was snowing over there and indeed it was! On the 5 meters from the car to the apartment we had a very nice little snowball fight and it was quite funky to see places where we had siesta a day before, laying in the sun with only T-shirt were now wrapped in a wonderful, winterly, white wig by some sort of wraith-wizard-whatsoever.

​

After watching (or sleeping while "watching") a movie, the next morning we bought a two-way ticket to Segovia. Tony and company told us there was not much to see so we had no expectations at all but holy Maccaroni, we were blown away by the beauty of this city. The combination of whole city being so silent and yet so alive and this marvellous look of the city core made us fall in love with Segovia!

This marked the end of our weekend and at the same time the start of a new trip, the trip to Andalucia.
Powered by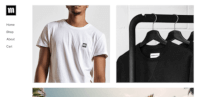 Create your own unique website with customizable templates.