1. Visiting Leon on our way to Asturias
Thanks to our friends (also EVS volunteers) we had really nice weekend in Leon. Romeo and Marine gave very interesting tour around the city, took us to the best tapas places and showed us great view of the city from the roof in the night. What can we wish better! That was perfect:)

2. Exploring incredible Oviedo

Woody Allen once described Oviedo as "…a delicious, exotic, beautiful, clean, lovely, tranquil and pedestrianized city…It's like it doesn't belong to this world…as if it did not exist…Oviedo is like a fairytale." Well, we totally agree!

​

3. Discovering amazing spot: Monte Naranco


Along the way to the top there are a few of the most important historical sites in Asturias –

Santa María del Naranco

, a church that was originally a palace built around 848, as well as

San Miguel de Lillo

, a church also built around 848.

4.Trying out the local cider culture

Asturias is famous of it's

la sidra asturiana.

Reaching up to 54 liters a year per person, they drink more cider per capita in Asturias than anywhere else in the world. Also cidra is poured in a very specific way to aerate the cider. I

t is more than a drink: it's a symbol of regional indentity!

Just look at these amazing photos:)

5. Meeting the most friendly people
Our Couchsurfing friends, who hosted us in Oviedo for few days, made our trip even more excited! We had a lot of fun hanging out with Andres and his friends, spending hours talking about politics. And they gave us a lot of advices, what to do in the whole Asturias! Nothing speaks more volumes about a place than the kindness and attitude of its locals:)

6. Unexpected Gijon

A few minutes from Oviedo there is the Asturias' largest city Gijon. We definitely need much more time to explore all of the attractions of Gijon. Just one more reason why we have to come back here one day:)

7. Walking along the beach
Everyone would be inspired!

8. The best landscapes are definitely here!


Its craggy and irregular coast contrasts with the gentle landscape of the interior landscape. Maximum height above sea level is 672 metres.

9. Relaxing time in Valladolid
On our way back to home we stopped in Valladolid for a day , to discover the city and to spend some time with Natascia (the most kindest EVS volunteer from Italy).
Powered by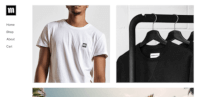 Create your own unique website with customizable templates.