Dunja was in Barcelona with her boyfriend and I asked her via Whatsapp late in the night if she wanted to accompany me to climb to the top of la Mira, one of the most famous mountains in the "Zona" of Arenas. The next day, I got the Answer "La Mira? I thought of going to Valencia to Fallas!" and our Plan was already made.
The only problem was the choice of transportation. There was a six hour local train for an ok price and buses every hour for almost the same, but they were two hours faster.
So on Friday we left Aredis, our usually friday workplace with disabled people a little earlier and took the bus to Madrid at 1PM. In Madrid there was so much traffic that in the end we were already more than one hour late and could not take the bus we originally wanted to. So, we ended up leaving Madrid together with 7 other buses from the same company with the same route, all headed to las Fallas some time later.

Now, what are Fallas? Basically it is the biggest celebration in the Valencian community, also very "tipical espaniss". Fallas are clubs, where people pay an annual rate to participate and build sculptures, also called Fallas. Traditionally those are made out of wood and paper, nowadays more out of wood and foam. The most important thing is that everything is burnable, but we'll come to that later.
In total, there were about 770 fallas this year and during the final weekend of the many more weeks lasting fiesta the population of Valencia almost triples. 90% of the hotels are booked three months before this spectacle. Luckyly, we had our contacts thanks to the meetings with other volunteers for example in Andalucia. There, we got to know Katrin from Estonia who offered us to host us for the weekend.
We spent a lot of time with her and her Valencian boyfriend Alex who could show us around a lot and explain us many weird traditions. We told them we would be at their very central flat around nine, half past nine.
But we did not expect the traffic at all. On the motorway, they took away one lane of the opposite direction and declared it another one going towards Valencia. Nevertheless, these three lanes were completely packed. So, in the end, we were exactly not faster than the local train we didn't want to take because it would take so long...

Sometime around half past eleven, we said hello to our hosts, but the day was not over yet. We went out to see one really interesting and different Falla which won some price for its illumination, and was truly impressive with over a million LEDs and a spectacular show. We also met another Friend of Alex who invited us to the, let's say very special or interesting party of his fallas club.
After exploring the city a little more during the night we focused more on exploring our cozy bed for the night.
But only because the next day was supposed to be a even greater one. First, we took a deeper look at the very nice city center. At 1PM we wanted to go to the Plaza de Ayuntamiento because one hour later there were the "Mascleta". Alex recommended us to be there an hour earlier to get a good spot to see the Fireworks, which basically is Mascleta.
The only special thing is that it's during the day, which, when you think about it, makes absolutely no sense at all because you can't see anything. But after having waited one hour in a not perfect spot at all in the middle of a gigantic crowd on a not that favourable spot and having seen this, we found out that the sense is more to deafen the people with the endless and stubidly loud bangs and booms passing through the narrow streets and being reflected by the high buildings of the city.
You could actually see the windows vibrating so hard that you were afraid they would break.

We checked this point from our To-do-list and decided to find our way to the beach. (Spanish) people told us it was impossible to walk there, it would take two hours. But still we successfully walked there, mainly through a dry riverbed that the city converted into a 8km long park going halfway around the city. At the end there is the very modern part of Valencia, the Ciudad de las Artes y ciencias, reminding me a little bit of the modern cities of the middle east like Dubai. On the way we also came by some more fallas. At one place they just closed a street and cooked paella (typical Valencian) on fires with gigantic pans, even accompanied by street bands.
Later that day we returned to the city center to see the fireworks, of course equipped with Tinto and Popcorn and after that exploring some horrible playback bands.
The next day we checked out the local museums, that on sunday are free to enter. First we had a closer look at the old silk market and one city gate from where we could hear the sounds of the Mascleta very well, although it was so far away. After that we visited the completely empty but yet filled with some very interesting exhibits Museo de los belles Artes. One of the special exhibitions was how modern fotographers would express paintings from the past centuries. There were some very funny results! After that, we again went the "two hours" by foot to the beach and later on the way back tried some "Buñuelos, the typical sweet for Fallas, from two very authentic looking women, boiling them on the street.

Later there was the highlight, the burning of the Fallas. No worries, I'm not talking about the clubs but about the statues. On the last days, all of them (except for one, that is chosen to be saved by the people) get burned. This is a ceremony that you should truly have seen once in your life. Of course, nothing started on time, so the excitement of the crowd when the firemen came to secure everything from burning down was even greater. Next, there came the "Lighter", yes there is a special person for that job.

After it was lit up, a light show started and fireworks went off. Little by little the piece of art caught fire and burnt down completely into ash and black clouds of smoke. The firemen had quite some work to do with constantly cooling down the surrounding buildings. After around half an hour the statue was not existing anymore. We watched this show together with some Canadian friends of Katrin and basically after that took our bags from their apartment and went home. The (again awful) bus left Valencia at 3AM and unfortunately it was imposible to sleep, at least for me, thank you Avanza for that! So, completely dead, we arrived in Arenas in the morning, totally ready for work on our next adventure, the Training Path to Success, but I'll leave this for another time!
Powered by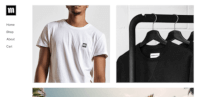 Create your own unique website with customizable templates.