We were the generation that travelled the most so here are some tips:


1. The cheapest way to get around Spain is definitely ALSA (the biggest Bus company). They have a promotion for Erasmus card holders under 26 years (only available on their ticket machines on the bus station, giving you a 15% discount on domestic buses and 12% on international connections. Also they go almost everywhere. Just don't download their app, it's not worth it! If you have an Alsa bus connection, don't think one second about blablacar, the bus is cheaper anyway. Also buy tickets in advance. You can find really good promos, e.g. Madrid – Barcelona 5 euros, if you buy it around one or two months in advance. To go to Andalucia, the cheapest way is Madrid – Granada (18 Euros), night bus to Lisbon around 30 Euros.

2. Alsapass: Offer from Alsa: 15 or 30 days unlimited Bus travelling with their buses for 125 or 195 euros. You can save a lot of money if you use it right.. We used it for two weeks during the semana santa holidays travelling by night buses, showering on the beach and by day enjoying the places.

3. To find bus connections, use www.horario-autobuses.com. Since there is no good search engine and many many many bus companies in Spain, you can search which bus companies go from one city to find connections. Watch out, the data might not always be the most recent.

4. Visit volunteers: Go to visit your contacts from the trainings since they always have a free couch for you!

5. Use Couchsurfing: We meet really great people via this platform and you have a bed gratis ;P

6. If that's nothing for you use AirBnB, e.g we slept for 20 Euros (3 persons) on a boat in Gran Canaria, great experience!

7. Use budget airlines to visit the Spanish islands. From Madrid there are very cheap flights to the Canarian and Balearic islands. We went to Gran Canaria for a weekend 40 Euros return trip by Ryanair for example! Also Vueling has great offers!

8. For going to Madrid, Ávila or Talavera, ask locals if they can take you. There is a WhatsApp group with a lot of spam, but also people posting when they go where and if somebody can take them. We met greater people and they took us for free or for very cheap money to Ávila and Madrid. The group is called EnGredos, ask Monia or Roland to add you!

9. You can hitchhike between the villages around, it's not recommendable to go hitchhiking further away since it's practically illegal and very hard to do in Spain.

10. Take your own food. Cook some pasta or cereals with muesli, you'll save a lot of money.

11. Don't use renfe (Train), it's really expensive and also there are security controls like on an airport, not very convincing. If you do and want to go by AVE (High speed train), you can use compartirmesaave.es to get the cheapest price. The cheapest price is buying tickets for a table with four persons, on the website, somebody buys this and you can buy the single tickets from him for the cheaper price. Also, Ida y vuelta tickets are cheaper with renfe.

12. There are some few buses going to the regions around, look at the timetables in the bus station. I higly recommend to visit Candeleda (really close) and to go La Vera (Jaraíz de La Vera), the home of pimentón de la vera. From there there are also connections to Cáceres, Badajóz and Plasencia. There are buses on Monday and Friday to Talavera, from there you're close to Toledo. Also Ávila is worth a visit and close too. Portugal isn't far neither...

13. Problems with money for your Trip back to your country? Flixbus goes to Barcelona and you "technically" have no baggage limit since nobody will check your bags. ;P I (Arne) booked a ticket Barcelona – Düsseldorf (21 hours, 2000km) for 40 Euros.
Powered by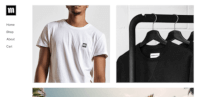 Create your own unique website with customizable templates.