​I had a Plan. I had a crazy Plan. I looked on the digital maps on my phone and decided you could go there there and there. I asked my phone to calculate a route and it told me it was 33km. That distance might already seem pretty far by foot but if that's not the case yet, let me tell you the story of this hiking trip...
I actually planned on going alone but when I told Dunja about my Plan she decided to join me. The first stage was the hike to "Oferta", one of the few shops opened on Sundays. Oferta is not the real name, we just call it like that, but that's a different story!
After equipping ourselves with a bunch of Oranges we started our journey alongside the Rio Pelayos to Guisando, a truly marvelous village higher in the mountains.
And the path up there was even more marvelous! Both my hosting Family and our spanish teacher Roland recommended us to walk this way and I can only agree that it is really beautiful. You walk first near the river but then higher and higher up in the valley, always accompanied by the rain-fed Rio. It had rained a lot before and this also led to a couple, or let's say two couples of wet feet because the path decided to transform into a creek, no, a small river!



But we had a mission to fulfill and so we climbed higher and higher, from Guisando towards El Arenal. On our way we had quite some views, at one spot you could see Arenas, El Hornillo and El Arenal! But that was not the only thing we discovered. The weekend before there were firetrucks passing by the road in front of our house and several helicopters flying above our house, delivering water to what looked like a fire, further down the valley. And indeed we walked by an area with burnt trees between El Hornillo and El Arenal.

Making our way higher up into the mountains, although there were no clouds at all above us, it started to rain a little bit and after some time, out of nowhere, it started to snow. And even if you know Dunja and me and our reactions towards snow you still cannot imagine how we freaked out (in a positive way). It was something really magical because there was sun, no clouds, so warm that you could walk around in a T-shirt and yet it would snow on you! To make the wonder complete, a rainbow appeared in front of us and we were just at a cliff so we could see the end of it in the valley below us!
But every wonder has its price. Dunja needed to be home by the afternoon because she had an appointment to go to the cinema with her hosting family. That meant that we had only six hours for all that way. But because we went at a pace that I asked myself various times why nature gave me these short legs compared to Dunjas, we made it just in time back home.

But still, every single step of these 33000 meters through the nature of the Gredos opened up another world to us, worlds we had not discovered for more than three months.
So if you're in Arenas and get the chance to go for a hike there is no question if I would recommend it or not! But maybe get up half an hour earlier so that you have more time to sit down at some spots to enjoy the region from its best side!
Powered by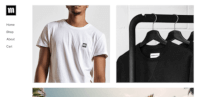 Create your own unique website with customizable templates.