Some days before going on our first trip out of Arenas, Lucy told us that it would be a huge party. In, fact we didn't really know what to expect from an "On-Arrival-Training".
We knew that we were going to meet a few other volunteers but that was pretty much it.
Finally, on a very nice Monday back in October, we went in a very un-spanisch time (7 AM) on our Bus to Madrid. We had some sleep on the Bus, wich we, how we found out later, could really use.
Our nice Nap on the bus was a bit longer than usual thoguh, which was in this case not a good thing because it was related too a lot of traffic in Madrid.
So, whe arrived around 40 minutes late, which means ten minutes before our train to Miranda de Ebro should leave from the other end of Madrid.
That meant that we had to buy new tickets and of course, the train we needed to take was some sort of superhyperultraregioexpress, that it would have been faster to go by horse! At least it felt like that!
At 2 PM, we passed by Avila. We could've taken the bus to Avila from Arenas at 7:20 and so we could've been there more than 5 hours before, but nevermind.
By 6 PM we finally landed at our final destination after eleven hours of travel. At least we had a comfortable seat and electricity in the train, so it was survivable.
But still, we could've gone to sleep immediately, but no chance! This evening we had some workshops and, of course, went out to party. We had a phenomenal time in the bar "L'amor nunca muere???", especially with our Swedish friend Mikke.
He just said things like "Guys, I just bought 52 bottles of wine and 37.49 bottles of Tequila, anybody wants to drink with me?"
I think our love for this bar still has not died, although it was the same music, the same people every night, but it never got boring.
The week was not intended to be about only partying, we also did quite some work and learned a lot.
We had workshops about everything that has to do with EVS, including: Language classes, information about Spain, information about our home countries, how to handle problems, what we expect, what and how we learn etc, the list has almost no end.
And because the programme was so diverse and we had so much fun with our coordinators Elena, Paula, Eva and Santi, it never got any kind of boring.
During the evenings, we watched Spanish movies all together and / or went out to "Downtown" Miranda. That our youth hostel looked like a prison from the outside was a very good push-factor for that.
Actually, we made very good friends with many nice people. I am writing this right now on the bus to León, where we'll visit Romeo and Juliet (She said her real name is Marina but that must be a mistake in the script).
So it was in total a very nice experience, we had a lot of fun and really grew together.
But that was not the only thing we took from there. We also discovered the essence of life and brought 11 packages of cookies, but none of the nice looking cups though :(. Thank you for that as well!
​

Powered by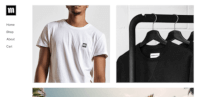 Create your own unique website with customizable templates.