In October each of volunteers lives with host familly for better integration:)

​​Iryna: A big motivation for going abroad is to immerse yourself in the culture where you will be living. And host family is the best way to do that! My host familly is Sara and her 14 years old son Alvaro. Also they have lovely cat Neo:). Sara is climbing instructor. She is amazing cook and speaks English well. And Alvaro is member of youth group third year now. They made my first month in Spain much more fulfilling and fun!
We spent free time together going to Talavera, where we attended one exhibition and had nice walk. Also we met with friends and familly from time to time. Sara has a big family, and it is a pleasure to know them! I am especially very grateful to the youngest teacher of Spanish, you can see him in the photo! I learned a lot with him:)
And of course we were climbing:) The best experience of climbing till this time!
I am very grateful to have been placed with such a wonderful host family:)





Arne: When I arrived in Arenas, there could not have been a warmer welcome. Lucy, Angelines, Beltrán and Gonzalo awaited me a the bus station in Arenas and the first thing Angelines did was showing me Arenas. It was already dark so there was not much to see and she could not really explain what she wanted because of her english skills.
But I understood her when she said "Aqui, House Monia!". No English vs. no Spanish led to such an extreme use of our best friend the Google Translator that the poor Indian guy translating probably needed to take some days off. I'm sorry for that! But no matter how hard it was, we always understood each other somehow, even if it was with sign language or french!
I cannot express how thankful I am for their effort to make me comfortable. When I had no program in the morning, we sat together the evening before and they spent almost an hour trying to explain me, when I had to walk their dog Tizas to where.
It also needs to be mentioned how many people I got to know during this month, just look at the photo. You might be wondering "Who is all that?" I would tell you that this was only a small part of my host family. The ones who shared their shelter with me for the night were only Alfredo, Angelines, Beltrán and Gonzalo, but I became part of a huge family!
And not only that, I also became a part of Arenas already. I know where I can go for things I need, I know whom to ask for something. And I know how to play Padel, where to go mountainbiking, for a walk or for the best views of the city.
Also I got the possibility to take part in cultural activities that even Monia has not taken part in...
And every Friday, I know that there will be a warm meal waiting for me in the house I started to get to know Spain from its real side, where I am always welcome. I really appreciate that!
Thank you for your hospitality and I am looking forward to helping you in anything you want me to and spending another month with you in April!

​Dunja:

When I came in Arenas de San Pedro, the first people I met where Monia, our coordinator, and Maiky,my hosting mom. It was really nice to have someone who is waiting for you when you are coming to the city, to the country, where you don't know anybody. My hosting family lives out of the village in a big house with lots of nature around it. In the family take part the mother, Maiky, the father, Miguel, the son, Arturo and the dog, Juan. They are one happy family. For me it was important to feel like I belong there and they made it for sure. We went to a trip to Cuenca together and they helped me intergrate to the comunity by presenting me to their friends and going out with them every time (which was very often:). In this way I really experienced living in a Spanish family realising that at the end we are not that different. I stayed in contact with them and we will have lunch together from time to time.
Powered by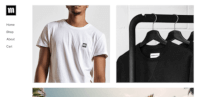 Create your own unique website with customizable templates.