After weekend with Tony, we started our new trip, the trip to Andalucia!
For this week we had our Mid-Term-Evaluation with in total 99 Volunteers in Mollina, a little town one hour from Malaga. We were divided into different groups of around fifty people and basically evaluated our projects.
Whereas the others had a lot of work complaining about ceilings falling down on them while sleeping sjaring their flats with a dozen 50 year olds or missing tutors we had a lot of time for ourselves. And also, to make connections with other volunteers to organize shelter for our further trips through Spain. For the noche we decided to explore the endless possibilities of fiesta in Mollina.
What we learnt on these excursions is that there actually exist other towns with the same amount of aliveness as El Hornillo. Well, at least there was one open bar, for that Pepe John's Irish Pub grew our best friend these days.
You could call the food supply during these days sufficient but also simply too much. Sometimes we couldn't eat everything and something that stayed on our tray disappeared magically in our pockets, due to socio-economic reasons (don't throw food away!). This secured our nutrition for the next days without five-star all-you-can-eat restaurants with meals 9 times a day!



Part of the program was also a visit of the nearby city of Antequera, a really nice city with a lot of unexpected heritage as well as a lying-down-man-shaped mountain!

In fact, the seminar was not a week like everybody told us, it was actually just three days of training. But that meant more time for our trip to visit Andalucia!
We started with two days in Malaga. The first day we relaxed a bit on the beach and in the evening watched the performances of the carnaval groups. During our expeditions through the centre we always met some other volunteers that also decided to stay for a couple of days. The next day we did the obligatory sightseeing, climbed the Alcazaba and the Castillo with wonderful views and explored the historical center.
We had booked a hostel for 9€ for the first night and if this taught us a lesson it was never take the cheapest hostel! We took the chance and switched over to another one for the price of one Kebab more the next night.

On Sunday we visited Cordoba during the day and ended up in Sevilla for the night. Cordoba's beauty also impressed us, especially the famous Mezquita! If you're visiting Cordoba and are not willing to spend the ten euros to enter this architectural wonder than you'll definetely have missed a lot! To see a giant, christian cathedral in the middle of a giant, muslim mosque is something really unique, combined with the collision of thousands of different building styles. And although the city itself is really beautiful too, this is 110% the highlight of Cordoba.

Watching the beautiful Andalusian landscape flying by from inside the Alsa Bus was always a really relaxing way of travelling and so we arrived totally relaxed in Sevilla, where we had a nice AirBnB room booked for us.

We took a little walk through the already empty streets of nocturnal Sevilla but explored the city fully the next day. And again we met up with other volunteers we got to know in Mollina and wandered together through the narrow alleys and wide, tropical gardens.

What we found the most impressive was the Plaza de Espa~na, that you could consider one of the most beautiful plazas in the world. For every province of Spain there is a map and a picture made out of ceramics, regionally very typical. We even found Arenas de San Pedro on one of them! We spent more than an hour on that single plaza, half of this time was the probably the endless struggle of shooting the following selfie...

Anyway, that afternoon, there was a bus waiting for us to catch to the last station of this almost two-weeks trip: Granada.
A Serbian friend of Dunja, Jelena who is now studying there hooked us up with a place to sleep.
She didn't mind showing us some bars to go and even though we were in a critical state of tiredness we went out with some other Erasmus students this night and enjoyed some great, sort of vegetarian, but of course free tapas!
Because the next, and last day of our trip, was the "Dia de Andalucia" we felt a great urge to visit the maybe most famous monument of Andalucia, if not Spain, the Alhambra. Of course, we booked tickets in advance but there were only some left for what seemed to us like a "light" version. After a whole lot of confusion about what we can visit and what not it turned out we could visit basically everything. We were a bit hyped over this maybe a bit overhyped. For Dunja it was a must-see because she studied so much about it but in the end we felt a bit like it was nothing too special. Sure, it is a must-see, and sure it is also big and beautiful, but after touring Andalucia it didn't feel very unique. Arne personally liked the Alcazaba in Malaga almost as much as this!

On the other hand, after visiting the rest of Granada, watching the sun set over Granada with a view to the Alhambra, the snowcapped Sierra Nevada in the background and a Tinto in our hands on the Plaza de San Nicolas might have been the best way to end such an epic trip!



​

On the five hour bus ride back to Madrid we had opportunity to recap what we had seen these last days and one could conclude that we had quite some fun and made quite some new friends! And yes, if you want to look really spanish and your skin colour is not matching yet, a week in Andalucia is a great way to fix that!
Powered by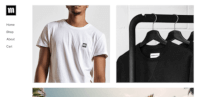 Create your own unique website with customizable templates.