​18 km to the South from Arenas de San Pedro, while taking the most beautiful road through forest and with lots of curves, you can find a city in miniature called Candaleda, also known as "La Andalucia de Avila".


Why city? Because it has all attributes need to be a city, including Plaza Mayor:) And why in miniature? With population about 5.000 people and being located in Gredos mountains, surrounded by lots of palm trees, it has its special charm.



There is one bus during a day that goes from Arenas to Candaleda, so one sunny Saturday, we decided not to lose opportunity to visit this happy town and to see what is going on there.


While walking through the streets you can easily practice your Spanish, because people are very friendly and they want to talk with you:)


We were surprised to see Madrid Audio Club race there. It was really nice, because Arne is fond of cars:)


People just sell handmades works and local products on the streets.

You can`t be lost there, all streets bring you to "La Capra".

We also went to see the town from the hill, that is on the way to "La Puente del Puerto de Candaleda" (famous historical place far away in mountains).
After exploring Candaleda, Arne decided to go back to Arenas through forest following mountain's routes (that takes in total 29km) and Iryna stayed to enjoy more the Candaleda's spirit, and came back to Arenas by bus.

Powered by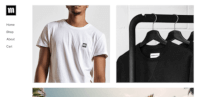 Create your own unique website with customizable templates.