16/11/2016
ARNE: Two weeks after we moved into our new home, the casita, there was a special day coming up: My 18th Birthday. As the 16th November 2016 was a wednesday I didn't feel like celebrating directly on my birthday. So I decided to have a fun little fiesta on friday! I invited my new Spanish friends to a German dinner, including potato salad, meatballs, sort of German sausages and a lot more.
Because we were so many people I decided that we would eat outside. Obviously in November it is cold outside during the night and there was only one way to fight that, and that way is called Glühwein. It is basically sweet, warm wine with a lot of different christmas-style spices and for the extra internal heating rum is added! People were first shy but at some point accepted this new drink and it should not have been the only time we made it.
After some time in the house we went to the Moon&Rock where there was a jam session going on and this should not be the end of our night!
Of course there were also some presents for me, for example German beer or some handy pants, as well as Jorge and Juan, two animal-shaped slippers. I'm pretty sure that they're suppposed to be donkeys but people always say they look like dogs or elephants or koalas or dolphins, people are creative these days. But they're perfect for everyday use!
I never thought I would celebrate my 18th Birthday like this but it was a fun little fiesta, just as I wanted it to be!
​

y28/01/2017
DUNJA: Since we already have celebrated the 18th birthday of Arne, mine was next (23th). As the 28th January 2017 was Saturday, it was perfect for making dinner and sort of party on Friday night and than waiting for my birthday. Since we don't have much space in our house I decided to invite around 10 closest Spanish friends (including us 13), but at the end there was more than 15 people. J
I had to prepare some food and I wanted it to be something typical from my country or my family. So I started preparing it already on Wednesday – Russian salat, on Thursday – stuffed peppers and on Friday – noodles with plumbs. It was a big preparation but I couldn't imagine what kind of a surprise were my roomates preparing for me. :)
When all the guests came, we tasted all the food (but in the next three days we're eating the leftovers) and enjoyed chating with each others and playing guitar. :)
At the midnight the lights were off and everybody started to sing Happy birthday song on Spanish, Iryna and Arne were bringing the cake to me that they were making the night before after I fall a sleep and at that moment I took the cake with a few tears in my eyes. However, that wasn't the only surprise: after the cake my dear friends gave me the greatest present of all – a collage of photos of all my dearest friends from Spain where each person is holding one letter for ¡Feliz cumpleaños!. I started to cry because I figured out that I have the greatest friend of all. :)
After this wonderful moments we were hanging out in our house for little more time and then went out but we (Arne, Iryna and I) ended up in the forest, watching stars with Tony which was the perfect way to end that night. :)
In the morning there was another surprise: I got an umbrella, two queens (Dunja's) and opium sticks. And the night before from the other guests I got perfume, scarf and flowers. :)
The day of my birthday was actually a lazy day and only in the evening we went out with Tony to Talavera, we had a dinner, went to the cinema and then went out to party. It was perfect!
Normaly I don't celebrate my birhtday like it is something special but this whole celebration was perfect, I couldn't imagine something better. :)


​15/05/2017 or Birthday Hike 22.0
IRYNA: As my birthday was on Monday, and we had already booked that day to go hiking to La Mira, the day before we had birthday dinner with dear AJS team. I had the whole weekend to prepare all the food, so I tried to present ukrainian way of tapas:) Also just before birthday I got package delivery from Ukraine with some ukrainian products,so I had almost all ingredients to prepare something typical ukrainian. Varenyky and borshch are waiting for another moment ;)

Next day we started our hike to La Mira!
On my birthday we were lucky to hitchhike very easy, because it was long way to get to La Mira, so we had to start at least from Guisando.


The weather was perfect, that made our hike more easy. The way to La Mira is more advanced level, so you need to make efforts to get there, but it is worth it!! It is one of the most beautiful routes I have ever hike. It is also possible to stay there for the night and to see thousands of stars! On the way to La Mira there are few refugees houses where people can stay for the night. Also you can meet goats there, they are very friendly:)

Live.
Hike.
Repeat.

Powered by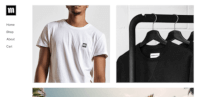 Create your own unique website with customizable templates.