Every Wednesday in the "local" we have youth meetings. They are in form of non-formal education and peer to peer learning as it plays an important role within the non-formal education.

All sessions are based on ice-breaking energizers and trust games , teamwork, working on leadership and motivation, effective communication, creation of ideas, getting to know better what is multiculturalism, tolerance, prevention of xenophobia, implementation of the youth initiatives..

Main objectives of our meetings:

Get to know each other better; To build the trust within the group; To discover and to show talents and strength;
To work in a team; To become actively involved in a group task; To see how a group functions and to see the role of each person in the group; To show how the inner motivation works, but also how the external factors can start an action;
To illustrate possible distortion while transferring a message; To help to develop an active listening attitude; To reflect on the importance of an effective communication while working in a team;
To reflect on what is multiculturalism and what are its advantages and disadvantages;To become more aware of our own stereotypes about other people and break some of them to reflect on tolerance and the reasons of the lack of tolerance;
To be able to express opinions on and demonstrate critical thinking about issues related to integration, identity and racism ..

As a result youngsters become more aware of how cultural differences influence the communication process. They are also able to communicate effectively and accurately in a multicultural society, to understand the reasons why people migrate and put themselves in those people's shoes. Youngsters get to know how to create new ideas using: rain of ideas, mind mapping and considering a problem versus passions method, to plan the expenses and manage a small project budget and are able to implement the Dreaming Dragon methodology as a method of creation, implementation and evaluation of a project.

Powered by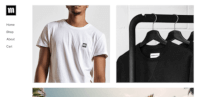 Create your own unique website with customizable templates.